Compatibility of openQCM NEXT for electrochemical QCM (EQCM) experiments
Hello,
May I know if the openQCM NEXT can be configured for an electrochemical QCM (EQCM) experiment, as in the attached figure? I understand that accessories for pipetting and microfluidic connections to the QCM sensor are available. If I were to use the openQCM NEXT instrument with the pipetting accessory, would it be possible to dip the section containing the sensor module into a beaker of solution as in the setup shown?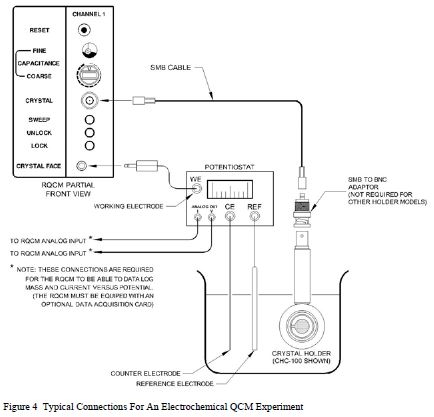 Thanks for your time.